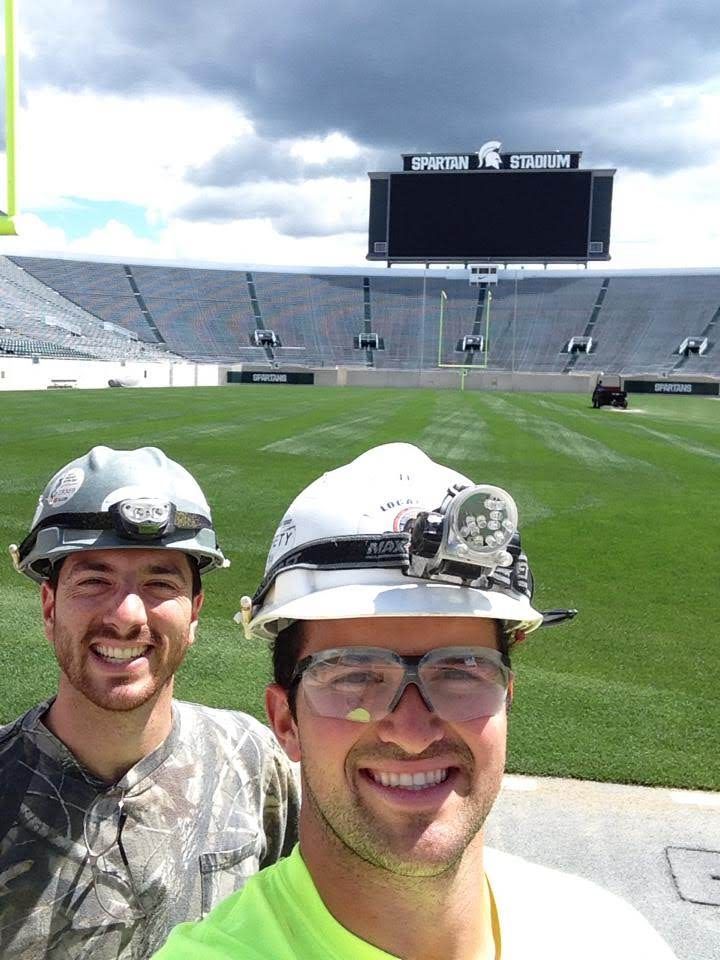 Do you aspire to become a licensed Journeyman Electrician or Telecommunications Technician? Then the LEJATC is the right place for you! We have been in the educational business for over 60 years and have trained over 1,000 apprentices. The LEJATC prepares apprentices to become highly skilled electrical workers having highly productive careers at little to no cost for this training.
We train apprentices in the following fields:
Inside Wireman (Commercial/Industrial) Electrician
Sound & Communications Technician
Check out some of the topics taught in the apprenticeship below. We also have some available apprentice stories to read at the bottom of this page.
Instructional Topics
Inside Wireman Apprenticeship
AC & DC Theory
Conduit Fabrication
Blueprint Reading
National Electrical Code
National Electrical Code calculations
Grounding
Industry Orientation
OSHA-30
Electrical Safe Work Practices
Transformers
Healthcare Systems
Rigging
Access Control
Semiconductors
Motors
Motor Control
Instrumentation
Building Automation
Structured Cabling
Fire Alarms
Power Quality
Distributed Generation
Photovoltaics
Leadership/Foreman Training
Telecommunications
AC & DC Theory
Blueprint Reading
National Electrical Code
Industry Orientation
OSHA-30
Access Control
Semiconductors
Building Automation
Structured Cabling
Fire Alarms
Power Quality
Intelligent Network Video
Sound Reinforcement
Audio Video Systems
Intrusion Detection
Paging
Telephony
Grounding
Testimonials
Every year since I've been in the electrical trade, my life has improved. Besides the good pay and benefits, the brotherhood has added value to my life. Dane Songer, Inside Apprentice

The apprenticeship has changed my life for the better, it has finally given me the career I have always wanted. I have never been a part of something that feels as big as the IBEW and it means a lot to be surrounded by knowledgeable people that have been through it before, whether that is in the classroom or on the job! Sean Ballard, Inside Apprentice

The JATC has given me the opportunity to take control over my career, through great training and learned knowledge of the trade. I've been able to work hands-on day after day in the field, along with thinking through countless lessons in problem solving at work and in the class room. It's a good program for those who seek a career that is not just one-sided. Tommy Hollandsworth, Inside Apprentice

The JATC Apprenticeship Program really sets you up for future success in the electrical industry. With the base of knowledge that I received during my five years in the apprenticeship I graduated with confidence knowing that I had the tools to tackle any task that would be thrown at me in the future. Trevor Strang, Apprentice Graduate